karen robbins
v.
gary oldenburg & pioneer transportation
FORMAT & CONFIDENTIALITY.
Welcome to the online settlement demand prepared on behalf of the Plaintiff. This submission is best viewed on a computer screen with a broadband internet connection; however, it will also work with mobile devices or phones.
This website is intended to serve as an offer of settlement. All of the text, photographs, video, or other materials on this web site are intended as confidential settlement negotiations.
Turn the volume of your device "On".
Overview Video
Click "Play" for a brief video overview of Ms. Robbins' case.
Gary Oldenburg, a truck driver for Pioneer Transportation, speeds through a construction zone and crashes into slowed construction traffic.
June 25, 2015. Gary Oldenburg is driving Pioneer's semi tractor trailer northbound on I-65 approaching Seymour, Indiana. The highway is slow and clogged with summer construction and routine traffic delays. Almost five miles of the interstate is reduced to one lane. As the investigating officer would later write, "all other traffic was stopped or slowed due to the conditions ahead and was able to do so in a safe and reasonable manner."
Not Mr. Oldenburg. Despite all of the "warning" and "construction" signage he approached the congested area at speed. His semi was out of control. It slammed into the line of stopped cars, setting off a chain reaction demolition that involved six vehicles.
The investigating officer stated that Oldenburg became complacent with the conditions in the road and didn't see the change in traffic flow until right before impact. The crash was his fault.
Karen Robbins and her 10 month old son are pinned beneath the semi. She is pregnant and her compound ankle fractures have pierced her skin.
Karen and her son David ended up pinned underneath Oldenburg's semi. Her Nissan Maxima was wedged between a box truck and the semi. She was 11 months pregnant and went into premature labor. Her leg and ankle bones were shattered and the shards broke her skin. Rescue crews could not extract her or her car, which was so mangled that eventually the only way to get her out was to left the semi off with a crane.
Karen was convinced that she would lose her unborn child. She didn't know if her son in the car with her was OK. She remembers wondering if the crane would drop the semi back on top of her and kill her. When she was finally rescued more than an hour later she was immediately life lined to the level one trauma center at University of Louisville Hospital.
Injuries: Premature Labor, clavicle fracture, compound fx of left ankle and tibia, collapsed lung, and multiple rib fractures.
As soon as she was admitted the UL trauma staff told Karen that she was prematurely dilated in pre-term labor. Fetal signs were poor with reduced fetal movement. She was alert and fully aware of the breathing tube inserted through her chest and into her collapsed lung.
The orthopedic surgeries she needed would put the baby at increased risk, but her injuries were such that she had no choice. The obstetrics team was able to stem the premature labor, but on the second day of her hospital stay she had open reduction and internal fixation of her leg injuries. She had open fractures of both her talar neck fracture and the left malleolar ankle. The operative summary explained that she had a high liklihood of ankle and leg posttraumatic arthritis that might require revision surgery in the future, including ankle and hindfoot fusion.
No rehab facilities would accept Karen because she was pregnant. She had no choice but to return home on discharge, where she was unable to get the level of care that she needed. She would also be largely unable to rely on medications or painkillers because she was pregnant.
After discharge she followed up with the UL Orthopedic Clinic and Floyd Memorial physical therapy.
Karen's damages: permanent injuries, medical bills, lost wages, and vocational impairment.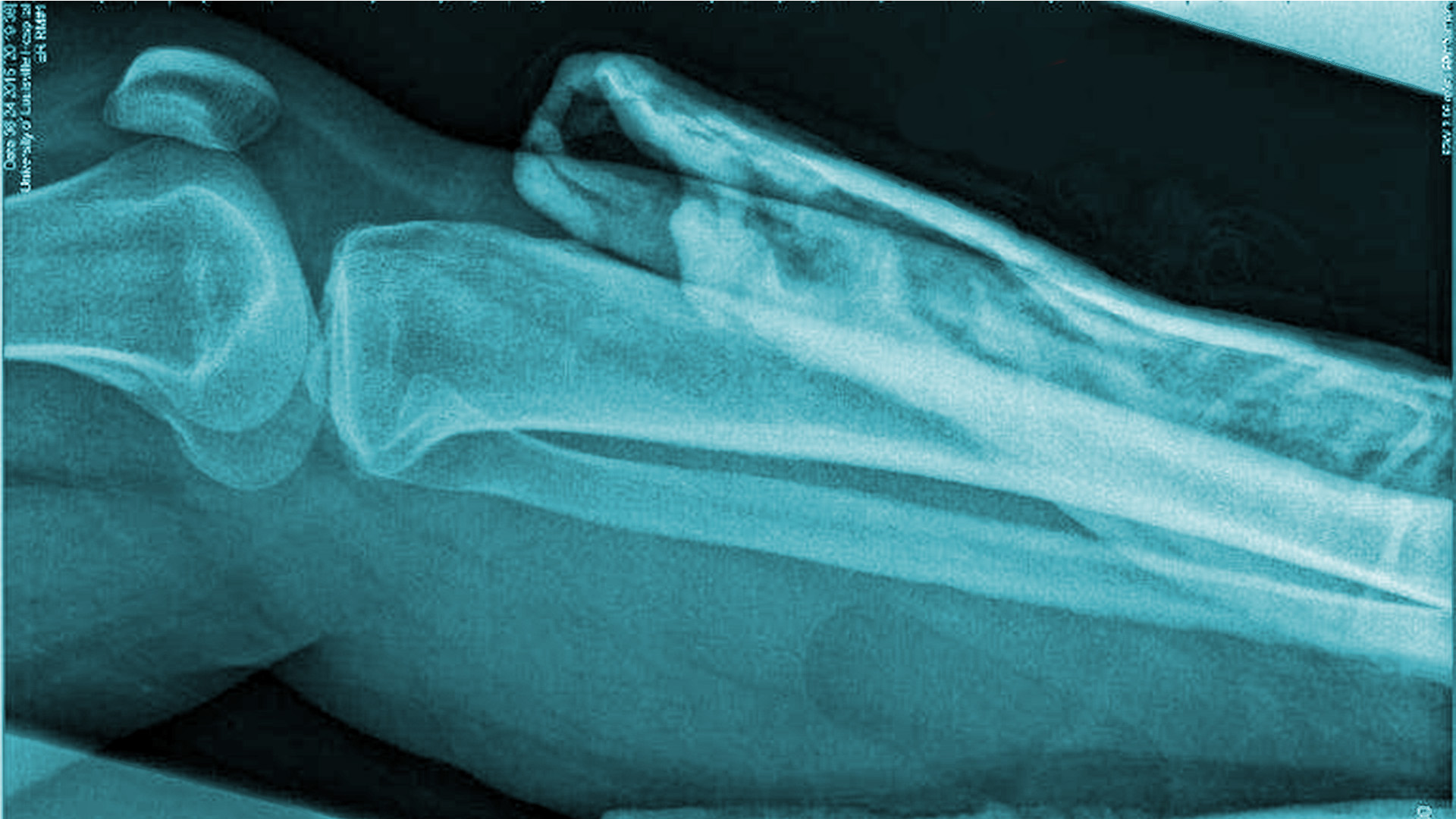 Karen's ankle injuries are permanent. She has pain and swelling in her ankle nearly every day. Her ankle and leg are literally filled with hardware. She can feel the screwheads under her skin. Any movement or walking will cause swelling. The problems are worse with cold weather or weather changes.
She will have a permanent limp.
The medical bills to date total $201,350.13. Karen will need future care as well, including the possibility of the ankle fusion suggested in the surgical report.
It's unlikely that Karen will ever return to her old job as a CNA. She made $20,601.00 a year, and she liked her job. She cannot stand, walk, and take care of patients. She tried to go back to work briefly but her ankle pain and swelling make it impossible. She's currently at home as a full time mother to her two children.
Conclusion

The value of Karen's claim - standing alone - exceeds the $1,000,000 limits of the coverage under the Liberty Mutual policy:
Oldenburg's liability is aggravated, outrageous, and possibly punitive.
Karen's injuries and trauma at the scene will be compelling and overwhelming to a jury.
The injuries to her foot are gruesome and permanent.
She will be permanently in pain and need future medical treatment.
We look forward to presenting a formal demand at the mediation session.
Sincerely,
Matthew J. Schad